Are you a Horse Lover, Healer, Coach, or Therapist
Whether you're new or a seasoned pro your Equine ACA membership offers ongoing learning:
Monthly Equine Assisted Coach Training
Activities and Exercises to Use with Clients
Checklists & Forms to support your practice
Periodic Email Newsletter
Periodic Q & A Calls & Expert Interviews
Done for you Templates
Training on how to create and grow an Equine Assisted Practice
Social Media Marketing
Proven Marketing Tools
Networking Opportunities
Community & Connection
Credibility, Inspiration and more…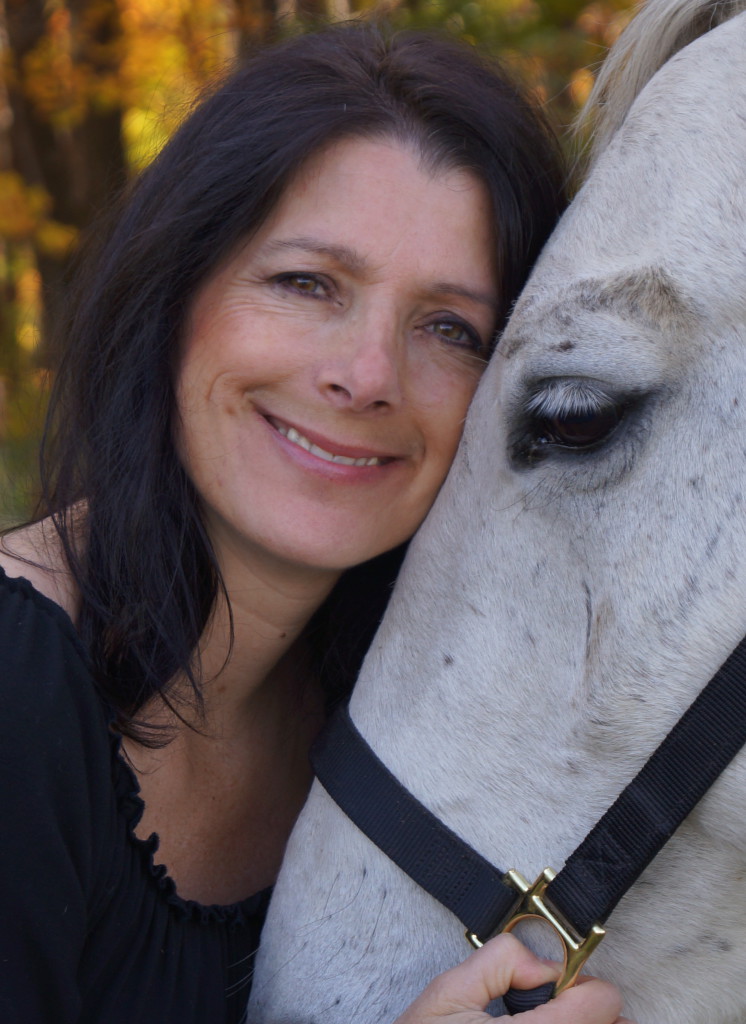 Pam Kachelmeier BA, MA, MEAC
Master Equine Coach/Pioneer & Mentor
Founder Equine Assisted Coaching Association™
Why Should You Become a Member?
I'm sure you would agree the world is changing, and societies and its people are feeling the disruptions affecting their lives. The old way of living our lives is dissolving and a new way of living life is emerging, that is calling for creativity, courage, and collaboration. The world is wanting people, new models and leaders that collectively contribute to changing the consciousness of the world.
And this starts with you, in wanting to partner with horses but don't have a clue how. You want to CREATE your own reality and what is really important to you in the world. You want to get clients and build a successful business but you may be feeling confused, frustrated, overwhelmed, and unsupported.
I'm here to tell you that it does not have to be that way, I can show you how.
Welcome to the Equine Assisted Coaching Association™ which is a community of Equine Assisted Coaches who are taking humanity and horses to a whole new level.  Equine ACA is a community of like-mind and heartfelt, fun and friendly members, who love to support each other, their clients and the world.
Equine ACA is a professional organization rooted in natural and ancient techniques, nature and brain science, supported by the human heart and creativity, and influenced by the world's best feedback barometers – horses. It is run for you by a pioneer, an innovative leader in the Equine Assisted Coaching field…a leader who is an expert at Coaching with Horses.
What makes Equine ACA Unique is its Inspirational & Empowerment Approach
Because it is based in ancient wisdom, psychology and spirit of both the human and the horse, science, Equine ACA works with the whole. We support the entire system, the inner and outer natural resources in using all innate abilities that includes awareness, logic, emotion, intuition, gut and heart feeling, imagination, creativity, and the presence of senses.
We work with limiting belief systems and patterns that have been influencing perspectives and decisions. We educate and dissolve the old stories that are holding desires back, resulting in seeing a whole new picture and the exciting new path. We help access authenticity – letting go of control and what did not work in the past, and creating what works for the future, so clients can be inspired to be who they really want to be, or do what they really want to do.
Equine ACA cares deeply about you and what we do, and are not only committed to providing the best systems and materials that we are living and learning, but having a great time getting there.
You Don't Have To Wait to Learn Equine Assisted Coaching or Build Your Own Practice
Join the Equine ACA today and get the training, tools, checklists, step-by-step systems and more that will give your client's the amazing results they are looking for.
Equine Assisted Coaching is one of the most cutting edge and fulfilling practices you can choose in the World today.
Long before the rise of the Western World, people received help from healers, teachers, and leaders who devoted their lives to encouraging a whole mind, body, spirit, and nature oriented approach. Today, many people are working with an out dated medical model that labels, medicates, and treats only the symptoms. Millions of people are fed up with the dead end limitations and want greater freedom over how they live their lives. They want to be truly heard and not be treated as if they are a number. They want to feel better and supported so they can live a better quality of life.
Are you ready to become an Equine Assisted Coach and help your clients with their transformations?  Joining Equine ACA will show you how in addition to teaching and supporting you toward business building and filling your practice.
Following are the Equine ACA benefits that are included with your annual Professional Association Membership. These benefits will support and accelerate your growth path, working through your fears, visibility and money concerns, and implementing the "how to" steps to becoming an Equine Assisted Coach, to creating and growing a successful Equine Assisted Practice.
The program also honors your TIME. We know how important time is to you and having to manage a number of things. Being a member, you get training calls that are recorded and fit into YOUR schedule, instead of the other way around. And the monthly calls can fit into your busy schedule, no matter what.
Member Benefit #1
Monthly Training Call Topics – Coaching, Equine Psychology, Interviews, Business Building and Marketing, Etc.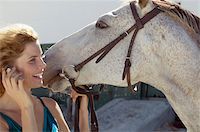 Every month, the Equine ACA founder, Pam Kachelmeier, will deliver an Equine Assisted Training Call designed specifically for you. You will learn facilitation skills, foundation pieces, marketing tools…and more on your journey of becoming an Equine Assisted Coach, to creating or growing your Equine Assisted Coaching business.
The information contained in these monthly calls, has taken Pam over a decade and tens of thousands of dollars to learn, experience, understand, and package for you in an easy-to-follow format.
These calls will help you with what is Equine Assisted Coaching, how it works, and how to create, market and fill your own successful practice. All of the 60 minute calls are recorded and posted for download within 24 to 48 hours after the call, plus you get access to checklists, forms, scripts, and resources.
Training calls are typically the 2nd Tuesday of each month at 7pm Eastern, 6pm Central, 5pm Mountain, 4pm Pacific
Can't make the calls live? No problem: all calls are recorded, giving you access to this exciting practice and business-building information in the format that conveniently fits your lifestyle.
Sample topics include:
Why the Rapid Growth and Popularity of Equine Assisted Coaching
The Evolution of Equine Assisted Coaching
10 Values of Partnering with Horses
3 Key Ancient Secrets of the Horse's Mind – What Horses Teach Us
3 Ways to Grow Your Email List
What Insurance and Legal Forms do I need?
5 Physical Effects Clients Will Experience When With Horses
Why You Must Not Copy Others or Compare
2 Things to Consider when Pricing Your Programs
5 Things on What Your Website Does for You
5 Ways to Get Visible Through Social Media
How to Create a Video, Video is one of the fastest ways to showcase your practice
Member Benefit #2
Periodic Question and Answer Calls, and Open Discussions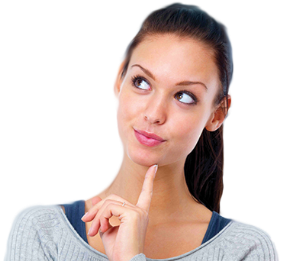 Periodically, Pam will lead a question and answer call, along with open discussions. This is where you get help and support on how to develop your Equine Assisted Coaching skills and build your Equine Assisted Business. The call will be recorded and be available for you to listen and download with-in 24 to 48 hours.  Following are examples of some of the questions that you might have.
What qualities does a horse need to have to fulfill the role of working with people?
What are the investments I would need to make to build my business?
Do I need to invest in special equipment?
Do horses get stressed when working with clients, what do I do?
What if I have little experience in working with horses?
How do I work with clients who are afraid of horses, but want to be with them
What if I don't have my own horse, can I still do this work?
What type of insurance coverage do I need?
What type of social media should I use to fill my practice?
Where do I find my clients?
What are the costs to own a horse?
How do I keep the client safe?
Do I need my own horse or can I do this at any facility?
Do I need an indoor arena to work with clients?
Can I do this work year round?
These Question and Answer Sessions can help you continue to move forward to build and grow  an Equine Assisted Coaching Business You Love!
Member Benefit #3
Downloadable Forms, Checklists, Scripts, Templates and More…
To support your success, you will receive a variety of forms, checklists, scripts, and templates, to help you in your Equine Assisted practice.

Here is a sample of the forms, checklists, included FREE with your annual Association Membership and can be used with your clients:
Free Consultation/Exploration Checklist
De-Clutter Checklist
Feeling Stuck Worksheet
Converting Free Clients to Paying Clients Script
Next Session Loving Actions Form
Member Benefit #4
Online Networking and Community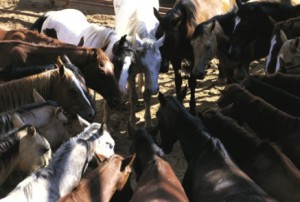 Some of the most profound and delightful surprises come from connection with a community of like-mind and heart,  people. Through an online networking for Members only you can get and give support, ask questions, master mind, share ideas and develop life-long friendships. You will be part of a tribe of friendly, fun, and helpful members that love helping one another…and so much more! How awesome is that.
Member Benefit #5
Marketing and Promotion Raising Customer Awareness Opportunities for YOU and Your Business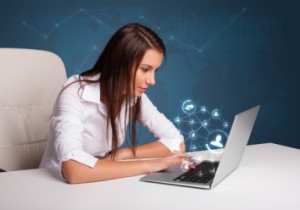 Equine ACA is designed to help promote you! Below are just a few ways we will help you stand-out to get the exposure you want to market your Equine Assisted Business:
Online community "announcements" where you can list your upcoming workshops, events, teleclasses, webinars and more
Opportunity to be featured in the monthly association newsletter
Opportunity to be listed on the Equine ACA Certified Coach page, (available for Equine ACA members who are Certified)
Equine ACA is promoted worldwide and individuals seeking Equine Assisted Coaching will be able to find you listed on the site (This opportunity is available after completing the Equine ACA Certification program)
Member Benefit #6
A Beautifully Designed Web-Ready Logo You Can Proudly Display On Your Website
Membership logos tell clients you are part of a recognized and Professional Association, as well as giving you a level of credibility, you are taken seriously. This results in new opportunities, offers and more. Once you are a member, you will receive a web-ready logo you can proudly display.
Member Benefit #7
Monthly Newsletter Emailed Directly To Your Inbox
You will receive an on-line newsletter featuring tips, articles, announcements, member profiles and more. This is a great way to stay connected to the evolving field of Equine Assisted Coaching and get informed about the latest news, strengthen your skills with best practices tips, be the first to hear about upcoming trainings, events and networking opportunities, plus stay connected to your Equine ACA "community."
In Addition To Each of These Member Benefits,
We're Also Including These Special Bonuses:
BONUS #1
Action Plan Handout That You Can Use In Your Sessions
A loving action next session handout for clients will keep your clients on track.  We'll help you by giving you an action plan handout for you and your client.
Handout included in this special bonus:
Next Session Action Plan for Client
BONUS #2
Handouts
You will receive (FREE) some bonus handouts and The Horse's Prayer.
BONUS #3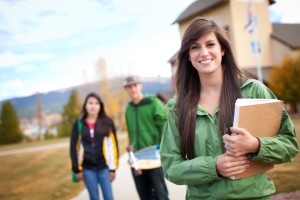 Are you in school to be a coach, counselor, healer, or therapist and you know that you want to learn the modality of partnering with horses to create transformation for your clients? The Equine ACA is the perfect venue for you to start your journey into learning Equine Assisted Coaching.

If you are a student and join the Equine ACA you will get a $100 savings toward a future training offered within the next year by the Equine ACA. All you need to do to get the savings is mail in any form of verification that you are a student (for example—a copy of your current student I.D.)
*This $100 coupon is good for any training offered at $997 or more
BONUS #4
Social Media Marketing for Equine Assisted Coaches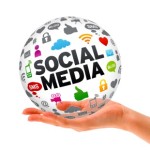 Do you know what you need in Social Media Marketing to market your Equine Assisted Practice? We offer training and support to get you started on using Social Media that is not complicated, starting with "What to do first" so you can attract your clients and expand your audience.
You will get a step by step Template on how to set up your Facebook Business Page and Twitter
As You Can See, Membership Privileges in the Equine ACA Includes Training, Support, Networking, Marketing Opportunities, Tools to Help You Run Your Business… and the Satisfaction Knowing You are Part of a "Community of Equine Assisted Coaches" that are Fun, Friendly and Who Care About You!
The Equine ACA is a professional organization that gives YOU credibility, support, training and more. We believe that being an Equine Assisted Coach is one of the most valuable, cutting edge professions you can choose in the world. What is more important than helping your Clients live their best lives? It is the Equine ACA's firm belief that Equine Assisted Coaching literally transforms lives. Join the Equine ACA to Change Yourself, Change Your Clients, and Change the World!
Where else can you gain credibility and instant access to a wealth of training, support, forms, tools, checklists, templates, and more — all FREE — with your annual association membership, for just a few pennies a day?
You may be asking should I be part of this professional association? If you want to gain access to high quality Equine Assisted Coaching and Business Building information like this, and be part of a synergistic group of fun and friendly members, the answer is yes. The annual association dues in the Equine ACA are also priced to work within even tight budgets.
Think of how being a member can help you take a step in the right direction. Learning foundational pieces, coaching core concepts, scientific studies, and best practices. Being able to develop a successful Equine Assisted Coaching Business doing what you LOVE?  Join the Equine ACA today and we'll help you learn the skill set and tools of Equine Assisted Coaching, and taking your Vision of building a successful Equine Assisted Business into reality!
Think of the Equine ACA as a monthly training, a fun and friendly place you can go to for just a few pennies a day. You'll never find an opportunity like this anywhere else to learn the skills and secrets behind partnering with horses to create transformations for your clients and creating a successful Equine Assisted Business for such a low cost.
Bottom Line Is This: If You Want To Be an Equine Assisted Coach and Build a Successful Business, You Must Be With Others Who Have Similar Beliefs and Values, Are Where You Want To Be.
You Are Good Enough, Your Beautiful Gifts are Meant to be Visible to Help Your Clients.
This Is Your Chance…If Not Now When?
Join the Professional Equine ACA Association that inspires and empowers YOU by including monthly training, support, networking, forms, checklists, templates, credibility, accountability, fun and more. Taking a Risk means OPPORTUNITIES are waiting just for you.  And today is your day to do just that. Joining the Equine ACA says you're ready and committed about making WANTED changes in your life and business. So act now to secure your Association Membership!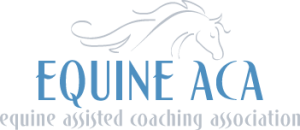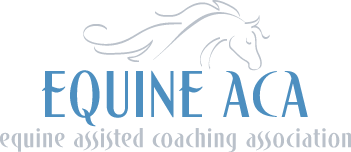 "Yes, I'm ready to commit to making my desires come true by learning Equine Assisted Coaching or how to develop and build an Equine Assisted Coaching Business!"
As a member of this Professional Association, I receive a full year of benefits and privileges that include:
Monthly Equine Assisted Coach Training, Marketing and Practice Building Training Calls, each approximately 60-minutes long, taught personally by Pam
Periodic "Question and Answer/Open-Discussion Calls", to answer your questions about Equine Assisted Coaching and Building an Equine Assisted Business
MP3 audios of all training calls
Checklists, forms, templates and tools, to support your Equine Assisted Business
Online and in Person Networking Opportunities, Community and Connection, as well as joint venture opportunities to meet, share with and support each other.
Marketing and Promotion – opportunities to list your programs, referrals you are looking for, collaboration with other members as well as spotlight opportunities on the Equine ACA website…and more
Beautiful Web-ready logo you can proudly display on your website, marketing materials to boost your credibility
Monthly online newsletter emailed to your inbox to keep you inspired and informed
Plus these valuable BONUSES:
BONUS: Client's Next Session Action Plan
BONUS: Social Media Marketing for Equine Assisted Coaching Practices
BONUS: Various Handouts
I understand that my Association Membership in the Equine ACA is for a full year. I understand I can cancel at any time. However, because membership is for a full year, no pro-rated refunds are provided. At the end of my membership year, upon receiving a request for payment, I will renew my membership in this Professional Association, but I am not obligated to renew and can cancel my membership for the following year's association dues.
One-Time Annual Membership Dues: $397
So Which Payment Option Do You Prefer?
Click One Option Now
Option One (best deal):
Pay in Full for just $397
Option Two:
Pay in Two Monthly Payments of $205
Option Three:
Pay in Five Monthly Payments of $85

Please be assured that this online transaction is 100% secure and after your information is received you will get an electronic receipt and instructions within just a few minutes.
Act now to begin your professional association membership today.
Love and Horse Hugs-


Pam Kachelmeier BA, MA, MEAC
Master Equine Coach/Pioneer & Mentor
Founder of Equine Assisted Coaching Association
www.EquineACA.com
P.S. What is doing what you love to do WORTH to you? Don't miss out on learning how to partner with horses to create transformation for your clients. Join the Equine ACA now!