Learning to Read Horses, Awareness, Feel and Body Language

---
Equine ACA invites you for a first-of-its-kind demonstrations with Smokie Brannaman, Leslie Leline and Pam Kachelmeier that is open to anyone, with or without horse experience.
Saturday, September 30, 2017 – Coach Horse Ranch in Kiel, WI
Whether you work or play with horses or not, we can all find a country setting in which to be around these splendid creatures. To ride them, sit with them, observe them, and most importantly, to learn from them.
Horses are masters at teaching you many things such as intuitive-awareness and feel, timing, trust and patience. They help you to see your inner strengths and weaknesses, your true motivation from the inside out, and the person you most want to become in the world.
We want to understand and know how to develop communication, concentration,  and cooperation with horses, to use our thoughts and all of our innate senses to form that special bond.
Whether we call it Natural Horsemanship, Universal Horsemanship, Relational Horsemanship, or just Horsemanship, the horse continues to capture our heart and soul. There will always be a human fascination with this four legged creature and how they can help us to live our lives.
Watch as Smokie, Leslie, and Pam demonstrate communicating with horses.
You can attend one demonstration or all three. Watch, learn and ask questions with: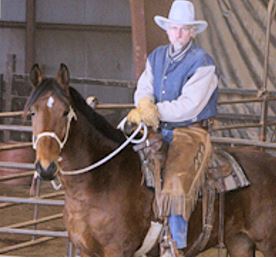 Smokie Brannaman – grew up on a 5000- acre horse and cattle ranch in Montana. Working with horses, cattle and rodeoing as a professional trick roper was his way of life as a youngster. Upon graduating from high school, Smokie chose to serve his country in the United States Coast Guard. Although his military duties did not always allow much time to spend with his horses, he never the less, rode and trained horses of his own and others throughout his military career. But he soon realized that his true enjoyment came from being around horses, training, riding and helping others with their horses. After working with the young horses halter breaking, ground work and starting horses under saddle to progress to more advanced training. Smokie utilizes the training methods of his brother Buck Brannaman, Jeff Griffith, Clinton Anderson and others, as well as his own techniques learned during a lifetime of working with horses. Smokie lives in Greenleaf Wisconsin with his wife Vicki, and three grown children, Kat, Travis and Jason. Smokie also raises and trains his own  horses which he uses as, Calvary horses for his hobby, Civil War reenacting and in Wild West shows. Click here to read more about Smokie. Watch Smokie as he works with one or more of Pam's horses.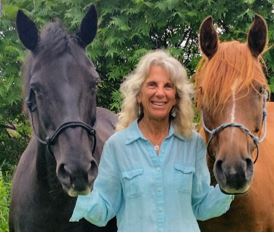 Leslie Leline – is an Equine Assisted Coach, Early Childhood Educator, Author & Parent Coach that lives in Door County, Wisconsin with Lelines, Equines, Canines, & Felines. In 2010, she received the 'Early Childhood Educator of the Year' award from the Wisconsin Early Childhood Association, in 2008, she published a book on parenting called, The Parent Handbook. A quick reference guide to positive communication during difficult moments.  Leslie has spend the past 30 years taking in trouble horses, helping people improve their communication with their own horse, teaching 3 and 4 yr. old humans, and teaching parents about the words they choose during difficult moments with their own children. Whether working with horses or humans, Leslie's communication stems from kindness. "I credit my horses for teaching me to be a good teacher. They taught me to notice and be aware. To realize the impact of what we say and how we say it. They taught me patience, consistency, unconditional love and calm. I am who I am because of my horses." Click here to read more about Leslie and her horses.  Leslie will demonstrate silent communication and discuss the subtle body language of horse.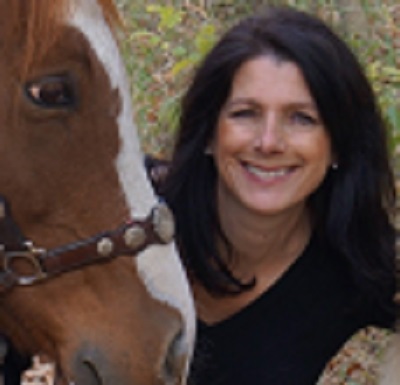 Pam Kachelmeier – is a Master Equine Assisted Coach, Mentor and founder of the Equine Assisted Coaching Association that teaches the facilitation skills of becoming an Equine Assisted Coach. While working in the corporate world she earned a Masters in Counseling Psychology with a concentration Equine Assisted Mental Health and Learning from Prescott College, the leading academic program in the nation.  Pam also traveled the United States and learned from world-famous teachers, book authors, leaders and horse trainers about partnering with horses to create transformation for clients. (Linda Kohanov, Barbara K. Rector, Dr. Paul Smith, Wyatt Webb, and Phillip Whiteman Jr. to name a few).  After surviving a horrific car crash, and pit bull attack while riding her horse out on trail, she realized how precious life is and how horses are our teachers. She eventually left the corporate world to follow her calling of helping others fulfill their desires. Pam will demonstrate an equine assisted coaching activity.
---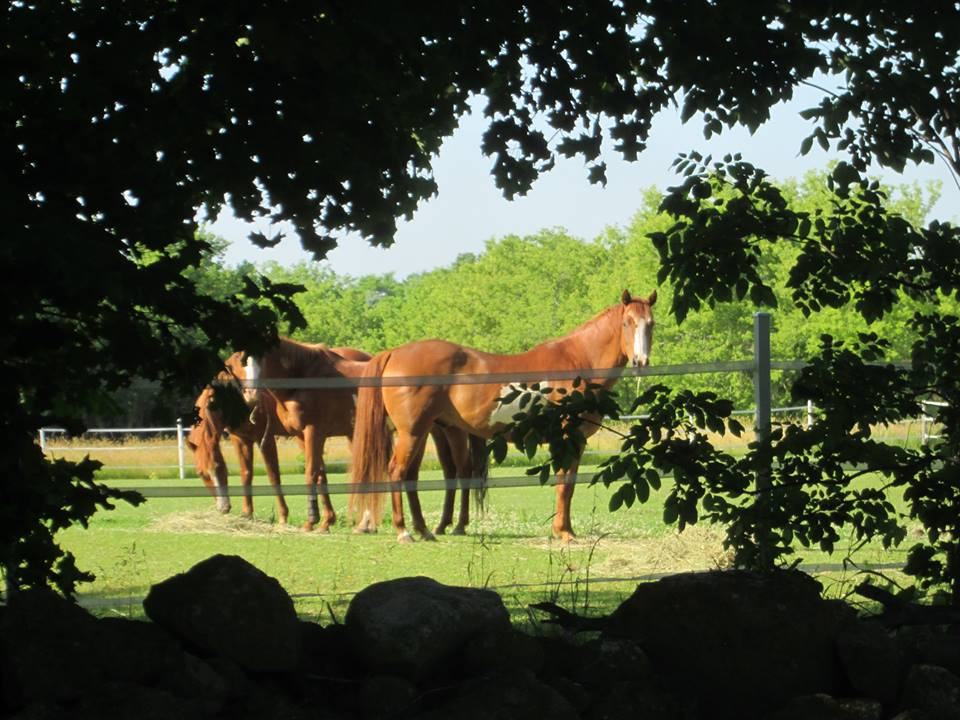 Saturday, September 30, 2017
9am to 3pm
at Coach Horse Ranch
17412 West Washington Road
Kiel, WI 53042
Early Bird Savings $20 (through September 25) by mailing a check to Equine ACA at address listed above.
$25 (at the door)
Contact Pam for details at support@equineaca.com or call (920) 980-5326
Event will be held rain or shine. Please bring your own chair, food & refreshments. There are restaurants and grocery store close by.