Presented by
Pam Kachelmeier MA, PC, MEAC – Equine Assisted Coaching Association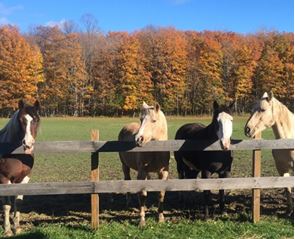 Are you:
Feeling confused, distracted or unable to find focus?
On a quest seeking to learn new things about yourself and your life's purpose?
Wanting to discover the secrets that have been lying dormant inside of you?
Wanting to do something unique, different?
Join me to learn the tools and techniques, as we immerse with horse, that provides us with a unique pathway to reconnect to our true selves. Horses are associated with inner journeys and are guides to inner peace.  The horse symbolizes grace, strength, wisdom and power.  They are angels in disguise that show us the way to live with freedom, vision and destiny.
In this workshop you will learn:
The difference between your Conditioned Self and your Authentic Self and how to compromise
How to find balance and understand how your beliefs and actions affect everything around you
How to release the limiting beliefs that keep you from finding your life's purpose
To connect to your Spirit and your Wisdom so that you can more easily move into joy
Breath Work techniques through guided meditations, energy work and playful exercises
We will be working directly with the spirit of the horses to help you connect with your Inner Guidance and find the Clarity you desire.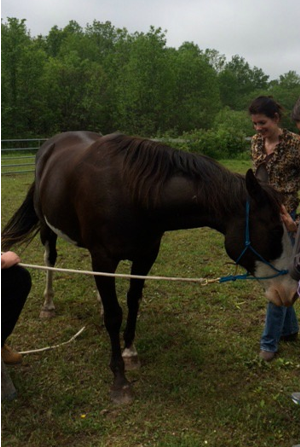 Discussions, self-exploration, hands-on learning, fun and more will lead the way for your self-transformation.
DBT 2017 – Saturday 9am to 5pm
Located in beautiful Kiel, Wisconsin

Early Bird Special $179.00 (Through DBT – at Midnight)
$197.00 (Regular)