Join Pam and the Herd of Horses August 2018 in Beautiful Wisconsin if You Have a Desire to Learn how to Facilitate Private Intensives or Group Gatherings
---
Dear Horse Lovers, Healers, Coaches and Therapists. Are You…
Drawn to one or more of these areas, nature, horses, creative endeavors, and various forms of healing and self-discovery?
Compassionate, caring and find joy in empowering and inspiring others?
Wanting to use self-transformational tools and techniques, learning the facilitation skills of equine assisted learning to create great shifts in other's lives, or you may be on a personal journey of your own, while adding the experience to your repertoire of life experiences?
Feeling a desire to enrich the lives of others through learning innovative, creative, holistic and expressive ancient methods of self-transformation?
Already leading private intensives or groups but would like to add this holistic life model to your medicine bag of offerings, creating greater visibility with your practice?
Wanting a step-by-step system that includes Done-for-You templates, scripts and knowledge?
Wanting to be part of an incredible evolving community of creatives and compassionate others that are bound together by common driving forces.
If You Said Yes…
The gates are open for you to join me in a NEW weekend transformational personal intensive and group gathering training workshop.  The weekend is interlaced with combining the elements of the wild call of nature, horses and their spiritual essence, self-exploration, and feeling an eloquent mystical charge while sitting and telling stories in an authentic tipi.
For years I've been offering these ancient practices and holistic life technologies to others and am ready to share it with you. I've designed this training workshop for you through a simple system because I believe using these ancient holistic life methods whether one-on-one or in groups are one of the best ways to help manifest the deepest desires of the human soul.
I will show you some unique and innovative techniques and tools that I use, as you viscerally experience and participate in the creative and vulnerable ways of self-transformation.  As when you go through it yourself, it enhances your ability and artistic expression in doing great work with the people you serve.
It's my ongoing vision to bring creative and compassionate others together into an inspiring, relaxing, and fun learning environment. To stretch each other to the variety of creative talents within and accomplish extraordinary things in the world.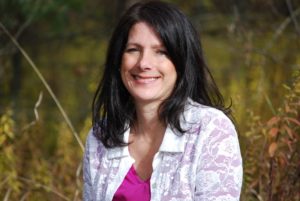 So let's get started with building a community,
Love,


A New Kind of Change Maker
In this changing new world, a new kind of leader is evolving, people who know themselves as works in progress. Who embraces an archetype such as healer, teacher, creative, or sage and supporting people in being the person they most want to be, enabling them to re-claim their true nature. This new kind of helper is a CHANGE MAKER.
That attends to enlightening, empowering and inspiring others, brightening the future. Who is a trendsetter and appreciates cultures, cultural stories, myths and magical encounters, adding a fresh mix of laughter, delight and enchantment, clearing up the bewilderment and supporting each other.

Thousands of people are looking for and wanting to EXPERIENCE NEW, POWERFUL, INSPIRING, FUN and EFFECTIVE ways to clear the inner blocks and enrich their lives. They want to remove the feeling of being shackled to society's demands or simply settling with the minutiae of daily life. They are feeling the call to wild adventure, horse retreats, personalized intensives, and creative activity, so they can live with feeling more health, wealth, joy, and good old-fashioned human interaction.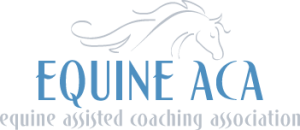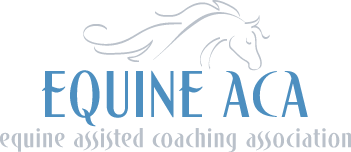 Announcing THE EQUINE ASSISTED COACHING ASSOCIATION™
Equine Facilitator Training Focusing on Private Intensives and Group Gatherings August 17 – 19, 2018
Join Pam for a Complimentary Experience and Weekend of Learning
Here's What You Will Walk Away With…
Friday Evening Opens the Weekend with a Complimentary Special Guest Appearance with Native American Spiritual Healer and Gifted Storyteller Dennis King, aka Rocky.
6PM – 9PM/Central
Friday evening is an opportunity to meet and mingle, clear away the crazy mental chatter, have fun with and create a community of fellow equine coaches and facilitators.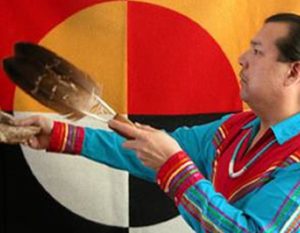 It's also an evening to meet a Special Guest, Dennis King, aka Rocky, who will be offering a powerful Sacred Bear Medicine Group Healing from the Oneida Nation. It's an enchanting evening sweetened with peaceful presence, human harmony, and bubbling laughter, he's shares some amazing stories, you're in for a real treat.
You will hear the bear growl as Rocky uses his healing energy that surrounds us. I'm not kidding. Not only is this an educational experience about Native American Spirituality, but an evening of experiencing something that is seldom seen off the reservation.
We hope you can join us!
Followed by 4 Training Modules on Saturday and Sunday
Module 1: Setting the Tone and Presence For Your Intensives and Group Gatherings
Stillness, silence, stories, and horses are the perfect mix of ingredients to soothe the mind, body, and soul. It's an essential first step to creating change and reclaiming the person we are meant to be.
Client Exploration
Setting Intentions
Ancient Technologies and Earth-Based Cultures
The Importance of Story
Equine Reflection
Module 2: Equine Bridging Ceremony
Equine Bridging Ceremony is a special highlight of the weekend. A Sacred Embodied Magical Encounter Between Human and Horse, an experience deeply meaningful to your client and audience. Sprinkled with a flavor of nature's ambience to soothe the heart and feed the soul. People love this!
Horses as Healers and Equine Artistry
Symbolism and Color
Universal Energy Fields
Archetype Exploration
Guided Meditation and Musical Journey
Module 3: Deep Breathwork
Use the creative power of the breath to settle the mind, release tension, and be open to self-discovery.  
Breathwork is a safe, natural cleansing process that provides tapping into your deeper wisdom and internal guidance, allowing for deep self-exploration for personal transformation. Through breathing techniques and a specially designed musical journey you experience an expanded state of consciousness that releases inner blocks, physical tensions, and can guide you with direction. I will share my experience of Breathwork and how it helped me with going deeper and manifesting my desires into physical reality.
As an unconscious response to unhealthy events, incidents in our life, we automatically hold or suppress our natural flow of breath. This can cause uncomfortable feelings and emotions that get stored in the body, that are felt through muscle tension, and negative thoughts in the mind. Through proper breathing, painful feelings, old emotions, and limiting beliefs can be brought to the surface and released, resulting in mental and emotional clarity.
Module 4: Dream and Symbol Exploration
Dreams provide creative insight and are links to our daily lives. They are special, specific and unique to each individual, and reveal deeper meaning. Focusing on the symbols within the dream, and using practical aspects, helps the client with revealing metaphors, applying the visions and insights that relates to their waking life.
Documenting Dreams
Dream Interviewing
Equine Activity Role Playing

Exclusive access to the Equine ACA Facebook private forum, where you can network, share ideas, and receive support from Pam and your fellow Equine ACA Facilitators.
BONUS of 50% savings off the membership in the Equine Assisted Coaching Association. (Must register within 60-days After workshop, membership good for 1-year. VALUE $397
Done-for-You materials that includes templates and scripts that you can customize to integrate with your practice.
Equine Facilitator Private Intensives and Group Gatherings Training Schedule
On-Site Live Training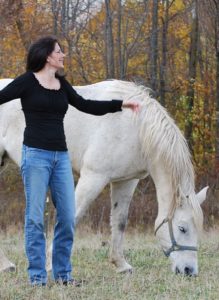 Friday, August 17, 2018
6:00 pm – 7:00 pm Evening Meet and Mingle with fellow facilitators
7:00 pm – 9:00 pm Complimentary evening special guest appearance with Dennis King
Light refreshments, water and snacks will be served all weekend.
Saturday, August 18, 2018
9:00 am – 12:00 pm Module 1/Workshop begins
12:00 pm – 1:00 pm Lunch on your own
1:00 pm – 5:00 pm Module 2
5:00 pm – Dinner on own or outing with group
Sunday, August 19, 2018
9:00 am – 12:00 pm Module 3
12:00 pm – 1:00 pm Lunch on your own
1:00 pm – 4:00 pm Module 4/Workshop goodbyes
Note: There may be some topic flexibility in the schedule based on the flow and what fulfills the group. No horse riding involved.
Location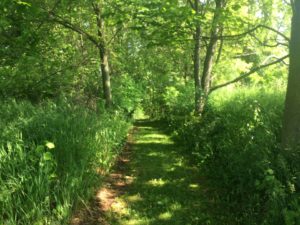 Coach Horse Ranch
17412 West Washington Road
Kiel, Wi 53042
Nearest airports and drive times – Fly into Milwaukee or Green Bay airport. There are rental cars available in the terminals.
Milwaukee, WI – General Mitchell International Airport. 1 hour 20 minute drive.
Green Bay, WI – Austin Straubel International Airport. 1 hour 6 minute drive.
Quality Inn – Sheboygan, WI (13.44 miles from ranch)
4332 North 40th Street
Sheboygan, WI 53083
(920) 457-7724
The Holiday Inn – Manitowoc, WI (18 miles from ranch)
4601 Calumet Avenue
Manitowoc, WI 54220
1-800-315-2621
Baymont Inn and Suites (12 miles from Ranch)
678 Walton Drive
Plymouth, WI 53073
920-893-6781
AmericInn Plymouth (12 miles from ranch)
1708 Eastern Avenue
Plymouth, WI 53073
800-634-3444
52 Stafford (12 miles from ranch)
52 Stafford Street
Plymouth, WI 53073
920-893-0552

WE INVITE YOU TO …
Say "YES" to Building a Community of Fellow Equine Facilitators and Supporting Each Other's Desires!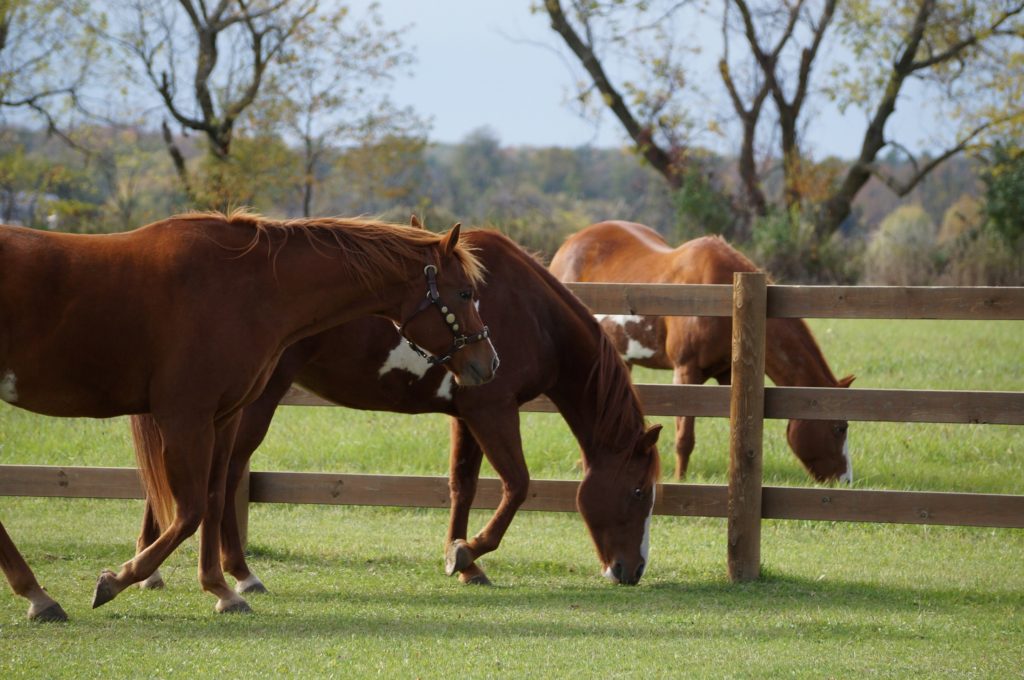 Emerge with New Tools, Techniques and Technologies You Can Help Others With to Build a New World Paradigm Shift Together.
Here's what you'll receive in the Training Workshop:
Friday meet and mingle with fellow facilitators, and complimentary evening with Native American Dennis King
Saturday and Sunday 4 Module Trainings with Pam and the Herd of Horses
Done-for-You materials that includes templates and scripts that you can customize to integrate with your practice.
Exclusive access to private Facebook community where you can network, share ideas, and receive support from Pam and your fellow Equine ACA Facilitators.
A bonus of 10% savings off the membership in the Equine Assisted Coaching Association. (Must register within 60-days after workshop, membership good for 1-year) VALUE $397
Please register me for Private Intensives and Group Gatherings Training
Which Payment Option Do You Prefer?
Click One Option Now
Introductory Fee and Early Bird Savings ENDS Friday August 3, 2018 at Midnight/Central
Option One:
Pay in Full at $797 $597
Option Two:
Pay in 2 Monthly Payments at $423 $323

Love,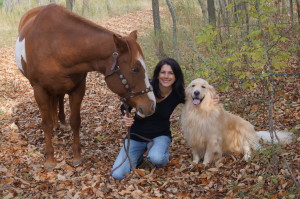 Pam Kachelmeier BA, MA, MEAC
Master Equine Assisted Coach/Facilitator, Mentor
Founder of the Equine Assisted Coaching Association
Any questions? Email us at support@EquineACA.com
P.S. RESERVE YOUR SPOT TODAY and join a community of creative and compassionate Equine Facilitators for this Unique Training in Private Intensives and Group Gatherings, that uses Holistic and Ancient Life Techniques and Tools to Create great shifts in others.
Here's what Barb said about her personal intensive
"It was a cool, but sunny day as I slowly drove down the long gravel driveway, both sides lined with fences and horses.
Friday I took part in a personal intensive with Master Equine Assisted Coach, Pam Kachelmeier.
A personal intensive that included setting an intention, exploring inner blocks, deep breath work, meditation, and working one-on-one with one of Pam's five horses she has on her ten acres.
I absolutely love the photo above of me and Ollie. It was taken at the end of the day after many emotions swirled through me. When I look at this picture again, I instantly feel a special bond to Ollie that will forever be with me now.
I really think Ollie is saying, "Keep putting your lips to the wind and keep singing your beautiful song!"
Life coaching is something I return to time and again when I need a little extra nudge to keep moving forward.
This time a little more unique in that I would be receiving some "coaching" from Ollie the horse. And as Pam explained to me, the horse I would be working with had already chosen to do so three days before we met.
The morning began with a walk down a winding path, surrounded by wooded area to the teepee on Pam's property. It was time to set my intentions of what I wanted to work through.
The true test of standing in one's truth and owning our divine power I would find, would come when I got in the round pen with Ollie.
While at one time I was scared to be around horses because of their size, that is not so much anymore. But I still do get a bit nervous.
Pam and I started by standing in the corral, three of her horses in the pasture. Quill and Dan were lying down, while Ollie was off to the right side in the distance grazing.
She instructed me to just stand in one spot and one of the horses would come to me. The one that did would be the one working with me. It wasn't long before Ollie wondered over to me.
True confession:  I was hoping it would be Ollie. You see, because last fall during a teepee gathering I attended at Pam's place, Ollie was part of our closing ceremony which had me riding a wave of emotions that evening.
It was time to put Ollie in the round pen and watch as Pam non-verbally communicated with Ollie having him walk in a circle around the pen, then trotting, and then weaving in and out by her side. I was mesmerized.
And then it was my turn as Pam left the pen and I entered into the center, grounding myself before working with Ollie.
I did as she had done, holding my left hand straight out to the side, wanting Ollie to begin walking the circle.
It was a test in working with the energy of a horse – a way of communicating with them to guide them to what you wish them to do. I looked at Ollie's butt for about five minutes. He wasn't moving.
I was frustrated. Pam made it look so easy. But I stuck with it as Pam shared more thoughts with me on where to direct my energy and how to work as one with Ollie.
It seemed like it took a long time, but when it happened I couldn't believe it. With Ollie beside me and only about a foot in-between us, I began to walk, and he followed. I did a slow trot, and he trotted beside me. I slowed down, he slowed down.
What really helped was Pam reminding me to stay beside Ollie and not get too close to the front of his head. When I did, he would stop taking my lead.
She said," Imagine you are in a bubble right next to Ollie as you move together."  I can't even describe how my spirit soared when she said that – I got it! I got it!
I was moving in a dance as one with Ollie! It was powerful, profound and emotional.
In thinking about that experience now four days later, I really understand it as standing in all the divine that I AM. I am a part of Ollie, of all animals, of nature, of all the earth, and our creator.
The ancient wisdom of horses have known this all along. And the more I understand, the more I see that they are calling out to all of us to awaken and live fully into who we are meant to be."
Refund Policy:
If you cancel no later than two weeks before the start of the training you will be refunded 50% of the registration fee. If you cancel after the training starts no refunds will be issued. However, you can apply the funds to future programs or services within one year.  I have a limited number of 12 spots available, so I recommend you register early!