Welcome to Equine Assisted
Business School™!
Business and Marketing Essentials Training for New and Emerging Equine Assisted Practices and Programs
Next training class starts January 23, 2018
Are you starting out or wanting to grow your practice or program? Maybe you have no clue what to do or how to do it. This is a unique interactive training program I designed to help you! And taught by me, Pam Kachelmeier, BA, MA, MEAC, a Master Equine Assisted Coach (who has her own successful business since 2009) that will help you with getting clarity on the direction of your business, how to attract your ideal clients, and how to get visible learning the modern day tools with ease.
This is such an exciting time in the world for you to create what you really want, with your own ideas and authentic expression, what feels right to you!   My business training program was specifically designed to help you to bring your vision to life, to serve the clients that are looking for you, contributing to changing into a more collaborative world.
My Business Building Story
Over a decade ago I started my practice and programs while I was working in the corporate world; learning how to attract my ideal clients through the older systems using newspaper and radio, flyers, business cards, and even produced a homemade informational video. I utilized the knowledge from my undergraduate degree in business administration and marketing, in addition to being raised in a successful retail and service oriented family business.
While this was a great start, I was not getting enough clients, thus growing my practice. I knew something had to change! So over the years I invested in various online marketing training programs and in person workshops, learning the tools, systems and strategies of building a successful service based business.
At first I followed many of the online business and marketing guru trails thinking because they were successful, I would be too, only to learn that it did not fully serve me, there still was something missing. I was getting confused, scattered, overwhelmed and out of sequence with all of the different marketing approaches, resulting in little results.
While there is some great online service based business and marketing coaches, equine assisted practices and programs are unique. Needing concentrated support and direction to building an equine assisted practice you love. So I changed my approach, putting my focus where it needed to be, made some changes and implemented what worked, to get my unique transformational services out into the world.
I also used collected survey information from my graduate thesis titled: "STARTING AN EQUINE-ASSISTED PROGRAM. AN INVESTIGATIVE STUDY INTO THE CREATION OF AN EQUINE-ASSISTED PSYCHOTHERAPY OR LEARNING BUSINESS." The thesis investigated successful equine assisted practices throughout the United States looking at the business components associated with starting and operating an equine assisted practice. I had to know what worked!
Equine Assisted Practices and Programs are unique and I'm ready to teach you step-by-step how to build your own practice, program starting with the:
Equine Assisted Business Essential's Training Program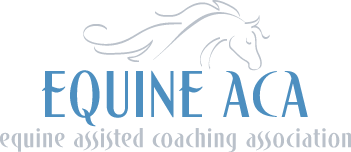 The Equine Assisted Business Essentials is a unique interactive 6-Week Teleclasses training program that I designed, using a step-by-step system with done-for-you marketing materials, templates, resource lists, and worksheets on how to build Equine Assisted Coaching practice you love.
You will get personalized business coaching and guidance, weekly bonuses, to keep you on task holding you gently accountable to your vision and goals, and putting them into action!
I will help you launch your Equine Assisted Practice or Program combining your new skills, unique gifts, creativity and talents, interlaced with what only you have.
You will learn the foundational pieces and how to market your unique services using modern day marketing tools and business building strategies. You will learn how to attract your ideal clients, positioning, pricing, presenting, promoting and so much more so you can reach your ideal clients and they can find you!
If you cannot make a teleclass, no problem. You will have access to the private Business Essentials Training Resources Page.
EQUINE ACA:
Equine Assisted Business Essential's Training Program
In this 6-Week Business Essential's Training there are 5 Modules
Module 1: Getting Clients
Who You Serve and the Problems They Have
Successful Equine Assisted Practices and Programs tend to have a profile of their ideal client, who they are meant to serve, knowing what their problems and outcomes are.  Do you know who your ideal client is, who you want to serve?
Module 2: Setting Up Your Equine Assisted Practice
Location, place of practice, leasing
Selecting a proper site for your equine assisted practice is a wise decision for different reasons.
Business Structure
Your business structure is used to describe the common forms of business ownership in order to operate legally.
Insurance and Releases
What kind of insurance do you need? A carefully planned insurance policy is vital to the protection of your personal assets as well as your equine assisted business.
Module 3: How to Price Your Equine Assisted Service/Program
Deciding what to charge, and the vision of self.
Setting your prices can be an involved and complicated process. It is important to understand why you are in business and charging what you are worth.
Module 4: Attracting Your Ideal Client
Positioning and The Power of Story
What are your authentic strengths, how are you unique in attracting and engaging your ideal clients? Why will your ideal clients want to work with you? Why you want to create your own brand and not copy others.
Creating Compelling Content
Your language and how effectively you express yourself, your unique services, is key in attracting and connecting with your ideal clients. What you say is just as important as how you say it. Creative tips to unleash your creative expression.
Business Name
Your equine assisted practice or program, its message is conveyed through your business name. Do you have a business name in mind?
Module 5: Promoting Your Equine Assisted Services
Getting Visible – Offline & Online Media Tools & Methods
Your compelling marketing message gets conveyed through different forms of media so your ideal clients can find you. Through getting visible and connecting, you share your story, your work and what is possible with people wanting to contact you.
You will also receive and be part of:
Q & A Time with Pam in each class

Private access to the website resources page
MP3 Recordings (including expert interviews) you can download to support your learning
Exclusive access to the Equine Assisted Business Essentials School ™ private Facebook community, where you'll receive support from Pam and fellow students, while on your journey toward building a practice, program you love!
(I like to call it the community watering hole)
Exclusive access to our amazing Virtual Assistant Team, that personally supports you with your online business needs.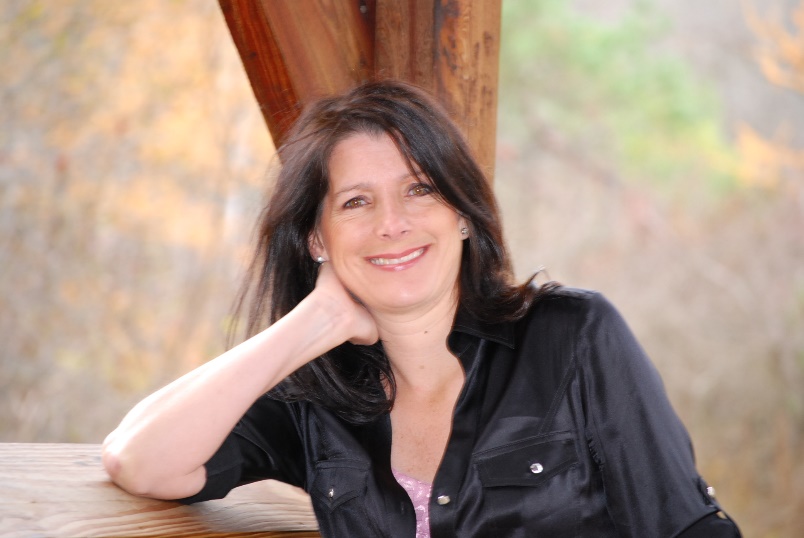 2018 Equine Assisted Business Essentials
Training Schedule at a Glance
Training Calls
There are 6 training calls with Pam. Each call will be Tuesdays at 7 PM Central Time unless otherwise notified. (Classes will be 60 to 90 minutes)
Dates
January 23
January 30
February 6
February 13
February 20
February 27

Here's what you'll receive in the Business Essentials 6-week program:
6 weekly live (60 to 90 minute) teleclasses with Pam covering 5 training modules
Q & A time with Pam in each class

Private access to the website resources page
MP3 recordings (including expert interviews) you can download

Done-For-You materials including templates, resource lists, and worksheets
Exclusive access to private Facebook community, a place I like to call the community watering hole to network, receive support from Pam and fellow  coaches, and students in the Certification Training Program.
Please register me for Business Essentials 6 week program!
Which Payment Option Do You Prefer?
Click One Option Now
Early Bird Savings ENDS Friday, January 19 at Midnight/Central
Option One:
Pay in Full at $597 $397
Option Two:
Pay in 2 Monthly Payments at $347 $233

Still Not Sure if the 6-Week Business Essentials Program is for you?
Give me a call and let's chat. I'll answer your questions, share some of my personal stories, and how to work through personal doubts and fears that you may be feeling. So if you have trouble making a decision, I would love to talk with you!
Be the first to get notified when the next registration is open!
Love & appreciation,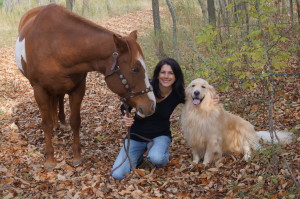 Pam Kachelmeier BA, MA, MEAC
Master Equine Assisted Coach/Pioneer
Founder of the Equine Assisted Coaching Association
Any questions? Email us at support@EquineACA.com
Refund Policy:                                                                                                                                                                                          We're sad to see you go. If you cancel no later than January 19, 2018 you will be refunded 50% of the registration fee. If you cancel after January 19, 2019 no refunds will be issued.