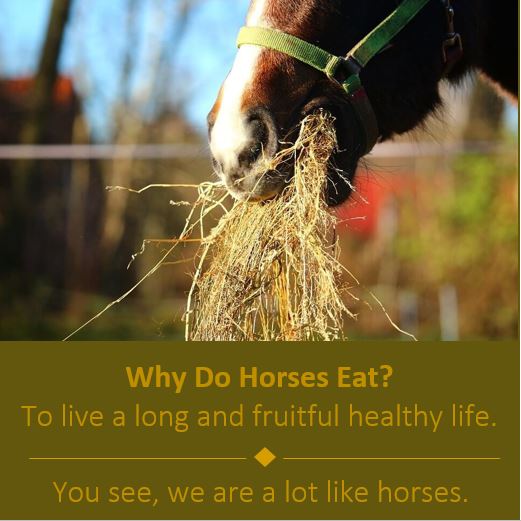 Thanksgiving is upon us, which means a United States family holiday in which we will be surrounded by family and friends.  Sitting at the dinner table, food brings people together and promotes a feeling of sharing and well-being, it also serves as a social group gathering. And horses are not any different, however their dinner table is the open grassy fields, where they too live in social herds for companionship, comfort, safety, and security.
Here are a few ways humans are a lot like horses? Have some fun with this and add to the list. This could be a great Thanksgiving dinner table conversation.   
Humans eat a variety of foods, what are some of your favorite dishes?
Humans love treats, sweets, and salt, oh my.
Humans socialize, and like to be part of a small group herd, connection, belonging, being heard.
Humans play and express themselves, its fun and releases stress.
Humans are interconnected with all of nature, fire, water, air, earth, and spirit.
Humans have furry friends, what would we do without them?
Humans have similar facial expressions, and are universal.
Humans have feelings and can feel what is not being spoken.
Humans communicate mainly through their body language.
Humans have leadership both at home and in the public, however, some humans tend to abuse their leadership, whereas horses work with unity and collaboration.
Humans love to receive and show affection.
Humans have to follow rules for the safety of the herd.
Humans run from people that treat them negatively, if they can.
Humans protect themselves, self-preservation, instinct.
I'd love to hear if you had a conversation at your dinner table about humans and horses by leaving a comment below.