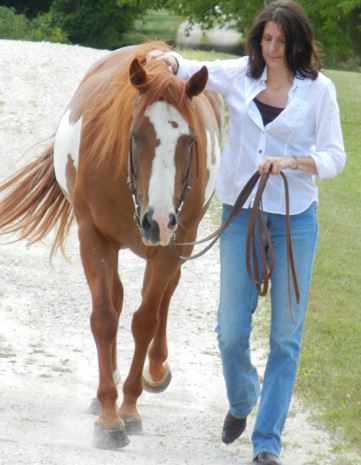 Since I was eight years old, I carry wonderful memories of being with our family's many horses, learning things about them, and learning things about myself. Over the last decade, I carry great memories of being with my five horses, continuing to learn things about them, and helping my clients learn things about themselves.
As a result, I've learned so much about humans and horses, and feel we are again on a new path of developing a new kind of partnership with them. A partnership that is asking us to build a life with them through learning more about their language, their world, their way, and developing a deeper connection!
As a horse-lover, I've been taking the steps over the years to develop a much deeper understanding of them. Not only do I feel there is something slowly evolving in today's world and how we treat our horses, but I'm also noticing other horse-lovers are feeling it as well. There is a new paradigm shift in regard to how we communicate with and train horses; and as a result, a new hidden treasure is being discovered and explored.
Our initial path of partnering with horse
We have a long history of being with horses as they helped to shape world civilizations and united communities. But not much is written about them in history books and the personal relationships we experienced with them.
I believe our original relationship with the horse and why they were domesticated was out of necessity for survival in a newly developing world. As such the human-horse relationship was based on domination and control, breaking horses to our will for transportation, to fighting in battle fields and conquering land, to plowing fields, to distribution of mail, and so many more reasons. Under these circumstances man had to find a way to control them, without time constraints, to  use the horse as a means to and end, for everyday living.
Because of the horse, humans and society's continued to evolve. Trains, automobiles, and machines were slowly replacing the horse and humans no longer needed them for everyday living. However, humans did keep them around for amusement and pleasure. And some horse owners started to question the older training methods that did not respect the horse, but rather one of domination and control.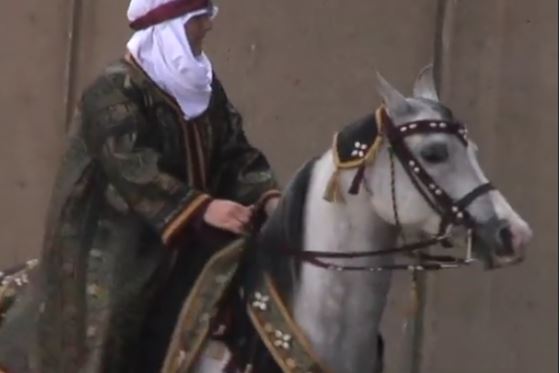 Click here to watch a short video Pam made about the history of the horse.
These new and upcoming horse owners studied horses in their herds, in their own natural environment, in the wild and open spaces, and soon there after discovered a new way of being with and training the horse, learning that there can be a more gentle way to develop a more respected and positive relationship. This is when the "Natural Horsemanship" movement was born, using specific techniques, tools, and products which is a huge step in the right direction.
While I feel the "Natural Horsemanship" movement has tremendously helped change how we see and treat the horse, I also see where we can continue to grow and understand the horse even more. So many horse owners want to know how to build that special connection, but think they are not good enough, or know how, that it is limited to only a few. I challenge this mind-set.
I believe the deep connection between human and horse is not just for a few, but that we all have it, if we are willing to stop and genuinely listen, to slow down long enough to just be with the horse. I believe if horse owners and lovers, want to develop magical moments with their horses, its not about dominance, command, or control, but rather comes from an inner calm, love, leadership, and patience. Something we can all develop.
I believe based on my years of experience with horses along with coaching/counseling clients, that a new path of partnership with horses starts with the horse owner working on themselves, their self-awareness. Learning how to be calm and confident, modifying their energy to the horse and what they are feeling in their body. Using the power of intuitive thought, instinct, and reduction of stress in communicating with the horse, holding their attention. Can you see yourself developing that special connection?
And to develop a positive relationship with a horse, we can begin with building a new foundation of training and being with them, as this is what the horse has been asking of us. To hit the pause button on older human habits, and enter the horse's world where new things, curiosity opens up within us. With the added side benefit in teaching us new ways of developing healthy relationships with others in the world.
The next time you are with a horse, describe how he or she makes you feel, and let me know, they truly are our teachers.
Inspired
Excited to learn
Grateful
More confident
Hopeful
Motivated
Part of a special herd family
Blessed
Accepted
Alive
Inner peace
I will be writing more about this in the upcoming months and developing a new Partnership with Horse training program.